WELCOME
Here you will find all the info you need to integrate the various monetization tools OfferToro has to offer.
Publisher Account Creation
You need to create a Publisher Account to start using our services.
The registration process is very easy, just complete the required form fields.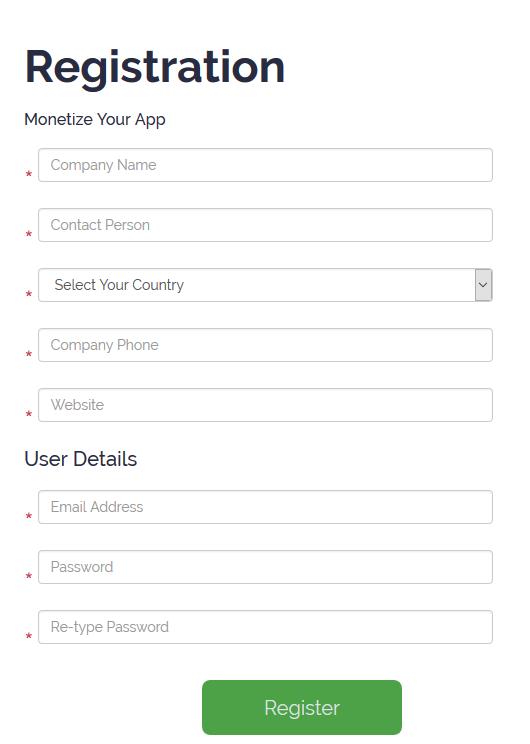 Once you create your account, expect to receive a confirmation email. Click on the confirmation link and you should be good to go.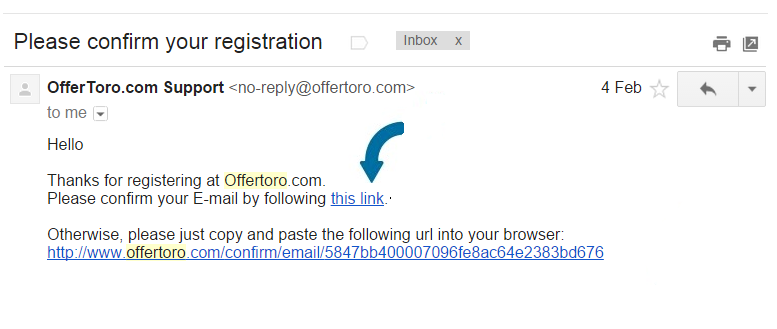 After you confirm your E-mail, you can login.
When you login you will be presented with the App Placements overview page, which is empty because you don't have any App Placements yet.